What to mix with peanut butter whiskey? When you're looking for a unique, unusual and delicious way to enjoy whiskey, peanut butter whiskey is the way to go. Its rich, creamy flavors make it an excellent addition to any bar or liquor cabinet – and its versatility makes it perfect for mixing with other ingredients. Whether you're looking for something more traditional like a classic old-fashioned, or something completely new that will blow your friends away when they try it, there are plenty of options out there when it comes to what to mix with peanut butter whiskey. So grab your glass and let's get started exploring all the unique combinations you can create with this amazing spirit!
What To Mix With Peanut Butter Whiskey
For One-Ingredient Cocktail Mixers
If you're looking for an easy, 1 ingredient mixer to pair with peanut butter whiskey, try out these combinations.
Coffee: Create a heavenly beverage with this recipe! Combine 1.5 parts peanut butter whiskey, 5 parts hot coffee, and top it off with a splash of cream for an optional touch of sweetness.
Apple Cider: Intoxicatingly delicious, this combination of 1.5 parts peanut butter whiskey and 5 parts hot apple cider is sure to be a hit at your next gathering! With its luscious blend of flavors, it's impossible to resist the temptation – so get mixing now and enjoy!
Berry Flavored Seltzer: If you're in the mood for a unique, flavorful cocktail, try our Peanut Butter Whiskey Seltzer! Just combine 1.5 parts peanut butter whiskey with 5 parts alcoholic seltzer; it's sure to be your new favorite drink!
Milk: For a delicious and indulgent treat, mix together 1.75 parts of peanut butter whiskey with 5 parts of your favorite milk – try chocolate milk for an extra special delight!
Coca-Cola: Create a delicious concoction that's sure to tantalize your tastebuds by combining 1.5 parts of peanut butter whiskey with 5 parts Coca-Cola soda!
Cocktails
Indulge in some unforgettable, mouth-watering peanut butter whiskey drinks with these classic cocktail recipes. These are a few of my favorite twists that you'll love!
Black Russian:For a truly indulgent treat, try this cocktail of deliciousness – two parts peanut butter whiskey for an irresistible nutty flavour, complemented by one part coffee liqueur to give it a rich depth.
Chocolate Martini:If you're looking for a decadent, creamy cocktail to make at home, try this delicious combination of peanut butter whiskey, chocolate liqueur, creme de cocoa and heavy cream. Simply mix one part peanut butter whiskey with 1.5 parts each of chocolate liqueur and creme de cocoa before shaking in two-and-a-half parts of heavy cream over ice – the perfect end to any night!
Espresso Martini:For the ultimate peanut butter whiskey experience, combine two parts of your favorite brand with half a part coffee liqueur and one part espresso. If desired, you can add in a sweet simple syrup to complete this delicious concoction!
Manhattan:For an unforgettable concoction, blend together 1.5 parts of peanut butter whiskey and 1.5 parts rye with a ¼ part Amaro to create something truly extraordinary!
Mudslide: Transform your night with a smooth and decadent blend of peanut butter whiskey, coffee liqueur, and Irish cream liqueur. Enjoy the perfect combination of 1 part each for an unforgettable experience!
Shots
For anyone seeking a scrumptious shot, Skrewball whiskey is the ideal spirit as it packs plenty of flavor. Check out some of my favorite peanut butter whiskey mixes that need only two ingredients and make sure they're cold before you start combining!
Caramel Liqueur: For a truly decadent experience, mix 1.5 parts of peanut butter whiskey with ½ part caramel liqueur to create the ultimate PayDay shot! This concoction is sure to tantalize your taste buds and leave you wanting more.
Vanilla Vodka: Experience the perfect blend of salty and sweet with 1 part peanut butter whiskey and 1 part vanilla vodka.
Coffee Liqueur: Beat the chill and warm up your insides with a delicious combination of peanut butter whiskey and coffee liqueur. Mix together equal parts to make an unforgettable winter treat!
Raspberry Liqueur: Create an irresistible mix of flavors by combining one part peanut butter whiskey and one part raspberry liqueur.
Chocolate Liqueur/Creme de Cocoa: For an unforgettable night, combine 1 part of rich and creamy peanut butter whiskey with a hint of sweetness from 1 part chocolate liqueur/creme de cocoa.
Banana Liqueur: If you want an unforgettable drink, try a combination of 1.5 parts peanut butter whiskey and ½ part banana liqueur – the perfect balance of smoothness and sweetness!
Irish Cream: Blend together one part peanut butter whiskey and one part Irish cream for the ultimate party beverage!
Cinnamon Whiskey: Create an unforgettable cocktail by combining 1.5 parts of your favorite peanut butter whiskey and a final touch, ½ part cinnamon whiskey!
Reese's Cup: For a creamy and indulgent treat, combine one part peanut butter whiskey, one part coffee liqueur, and one part milk to create the perfect mix!
Boozy Desserts :
Amazingly, incorporating a bit of peanut butter whiskey into your desserts can create sinfully delicious results! To get you started, here are some scrumptious recipes that will tantalize your taste buds with an added kick.
Ice Cream: Deliciously simple – mix together 2.5 parts of peanut butter whiskey with one part of your favorite ice cream and voila! You have the perfect boozy treat that's sure to hit all the right spots.
Cheesecake:Temptingly sweet, this combo is made up of 1 part peanut butter whiskey and four parts cheesecake batter. Bake until golden brown and enjoy the delicious salty and sweet combination.
Brownies:For a richer flavor, blend together 1 part peanut butter whiskey and three parts of your favorite brownie mix. Bake as usual but with an added kick!
Fruit Salad: A summery delight made with 3 parts peanut butter whiskey and 5 parts fruit salad. Mix together and refrigerate before serving for an unforgettable flavor.
Bananas Foster:This classic dessert has a special twist – substitute the rum with peanut butter whiskey for an incredible mix! Combine 1 tablespoon of butter, ¼ cup brown sugar, 2 tablespoons of peanut butter whiskey and 4-5 bananas in a pan over medium heat. Stir until creamy and serve with vanilla ice cream.
No matter how you choose to enjoy your favorite peanut butter whiskey, I guarantee it'll be an experience you won't forget! Whether it's sipping on a luxurious Mudslide or whipping up a scrumptious boozy dessert, the possibilities are endless. Cheers!
Tips to Store Peanut Butter Whiskey
I absolutely adore super cold peanut butter whiskey for taking shots, creating delicious cocktails and mixed shots. The only caveat is when you're adding the whiskey to a heated beverage such as coffee or apple cider, or even baking with it – then I'd suggest keeping one bottle at room temperature instead of in the freezer. That way, everything's covered!
Peanut Butter and Jelly Cocktail
As a kid, was there anything more comforting than coming home to a PB&J sandwich after school? Now you can bring that nostalgia into adulthood with this delicious and easy-to-make PB&J cocktail! All you need is some peanut butter whiskey, grape jelly simple syrup, and a dash of salt. While it won't taste exactly like the real thing, it's definitely close enough for ya!
The introductory taste of the whiskey is subtle and won't overpower your palate, leaving you with a warm feeling that will take you back to home. Plus, top it all off with a PB&J garnish for an extra bit of sweet nostalgia – I guarantee this drink will not be complete without it!
Enjoy a taste of Reese's Peanut Butter Cup bliss with only three ingredients! Skrewball Whiskey, Coffee Liqueur and Milk make up this delectable 3 Ingredient Skrewball Whiskey Peanut Butter Cup Shot. Whether you're just starting out as a bartender or are looking for an easy shot recipe to wow your friends at your birthday bash, the nutty flavor combined with a gentle coffee undertone will have all eyes on you! So let Homebody Eats show you how to mix like a professional in no time flat.
Skrewball Whiskey Peanut Butter Cup Shots
Indulge in the deliciousness of these three-ingredient shots! Not only are they perfect for Resee's fans, but each one is a delectable chocolate delight with an extra sparkle from golden glitter around the rim. Plus, you can easily save this recipe to your inbox by entering your email below. What could be better than that? Don't miss out on this chance to treat yourself and try something new today!
These milkshakes are a luxurious upgrade to the classic shot. The creamy and thick texture is simply divine, with the coffee liqueur adding an exquisite complement to the peanut butter whiskey – it's truly indulgent! So why not get ready for your next gathering, indulge yourself in this delightful treat of a Peanut Butter Whiskey Milkshake?
Peanut Butter Whiskey Milkshake
Craving a wickedly delicious treat? Then this peanut butter whiskey milkshake is the perfect indulgence! With its blend of sweetness and liquor, it's like sipping on Olive Garden's Chocolate Almond Amore – but with an added boozy twist. All your favorite elements come together in one mouth-watering concoction: ice cream, chocolate sauce, whipped cream… and yes even real peanut butter! Every sip will bring you to new heights of culinary bliss.
The peanut butter whiskey is so subtly incorporated into the drink that you may not even detect its presence in your beverage. For those who are looking for a sweet, liquor-free option, this one is sure to please!
Apple Cider Peanut Butter Whiskey Cocktail
If you are a fan of fall drinks, then this recipe is definitely one to try! You won't be able to resist the delicious spiced apple flavor combined with the smooth and rich peanut butter whiskey. If you normally put peanut butter on your apples slices, chances are that you will love this too. Don't miss out on this unique blend of flavors – it's sure to become your new favorite drink for autumn!
Sugar Cookie Cocktail with Peanut Butter Whiskey and Baileys
This indulgent concoction is hands down one of the most scrumptious sweet beverages you'll ever have. It's like a mashup of horchata, Irish coffee and something delicately fruity – all rolled into one! With its creamy texture and intense sweetness it will certainly bring warmth to your winter nights with just one sip. Letting you taste hints of sugar cookie and citrus flavors that are simply divine. But don't be fooled by its sugary goodness for it packs quite the punch – no more than one needed for an enjoyable evening!
Indulge your taste buds with a Tropical Paradise Peanut Butter Whiskey Cocktail from Homebody Eats! This unique blend of flavors is sure to tantalize, providing sweet and savory notes that will take your tongue on an unforgettable journey. So don't delay; make this exquisite beverage today for the perfect tropical escape right in the comfort of your home!
Tropical Paradise Peanut Butter Whiskey Cocktail
Have you heard of Tropical Peanut Butter? It's an unusual – yet surprisingly delicious combination! Think a fruity, piña colada-esque drink with just hints of peanut butter. Coconut and pineapple are the stars in this unique concoction, making it perfect for impressing your guests at any summer gathering. If you're feeling adventurous or want to try something new, give it shot – I guarantee you won't be disappointed!
Peanut Butter Whiskey Moscow Mule
Step out of your comfort zone and try this unique take on the traditional Moscow Mule! This innovative cocktail is sure to make an impression, combining peanut butter whiskey, ginger beer, orange juice, and vodka for a bold yet balanced flavor. Earthy tones are complemented by bright citrus undertones while still maintaining that signature boozy bite – it's definitely worth trying if you're looking to switch things up!
See also: skrewball peanut butter whiskey
Need More Inspiration?
Let your creativity soar and discover innovative, mouth-watering peanut butter whiskey concoctions! My free bartender cheat sheet contains over 45 classic cocktail recipes – a great way to explore Skrewball or any other PB whiskeys. Unearth the flavor pairings that bring out the best in your taste buds today!
Top FAQ about What to Mix with Peanut Butter Whiskey:
What does peanut butter whiskey go well with?
In terms of basic mixers, peanut butter whiskey works well with acidic, bubbly and bitter ingredients that cut through its intense sweetness, like cranberry juice, seltzer or coffee. "We also like to [coat] half a shot glass with Maldon's sea salt for a smooth, nutty shot," suggests Yeng.
What soda goes well with peanut butter whiskey?
All you're going to need is your trusty Skrewball peanut butter whiskey and a can of Ginger Ale, (you can also substitute the Ginger Ale for soda water for something a little less sweet). Mix those two together, throw in a lemon wedge if you're feeling fancy, and you've got yourself a home-made whiskey highball!
Is Skrewball Peanut Butter Whiskey a bourbon?
Let's get everything straight as we begin. This is no whisky or whiskey. This is in the family of flavored spirits using a base alcohol from grains that is used to make whisky. Skrewball states on their label that this is 'Whiskey with natural flavors and caramel color'.
Is Skrewball Peanut Butter Whiskey actually whiskey?
What is Skrewball Peanut Butter Whiskey? Skrewball Peanut Butter Whiskey is a flavored and sweetened liquor with a strong peanut butter taste. It's not actually a Whiskey -or Whisky– as it would need to be at least 40% ABV or higher. Instead, it comes at only 35% ABV.1
What does sheep dog peanut butter whiskey go with?
The hugely versatile liqueur is best served in chilled shots, short cocktails, spritzes and hard shakes–however you like it! Hi-Spirits believe that Sheep Dog Peanut Butter Whiskey Liqueur will be a category pioneer in the UK.
Can you drink Skrewball peanut butter whiskey straight?
You don't need to chill it; you can drink it straight or in a shot — we recommend with a sea salt rim. It's also fun all of the cocktails out there, even a piña colada with Skrewball is surprisingly delicious.
Why is peanut butter whiskey so good?
Peanut butter complements the base whiskey with a nutty, creamy, or sweet flavor profile. It can go salty, sweet, dark and rich, or light and dessert-forward.
Is it OK to drink whiskey with Coke?
The simple answer to this would be yes. Yes, it is absolutely okay to mix whiskey with Coke. At the end of the day, if it's your whiskey, you can pretty much do just about what you like with it.
Is peanut butter whiskey good with root beer?
Boozy Peanut Butter Root Beer Floats are one of those drink combinations that you may be hesitant to try. Does peanut butter and root beer really go together? Yes, yes they do.
How do you drink sheep dog peanut butter?
Sheep Dog Peanut Butter Bottling Note
This liqueur is a wonderful choice for anyone who enjoys a nutty treat, glorious sipped neat over ice, but will also add unique character to cocktails.
Is Screwball good on the rocks?
This sweet, nutty whisky is delicious as a shot or sipped neat/on the rocks. Drinking Skrewball straight gives you an opportunity to truly appreciate its flavor.
Conclusion:
Now you know all about what to mix with peanut butter whiskey right? I hope this article has helped you to create some delicious and unique peanut butter whiskey drinks that your friends and family will love. Don't forget to check out my free bartender cheat sheet with over 45 classic cocktail recipes that can be easily adapted to include a splash of peanut butter whiskey. Enjoy!  Cheers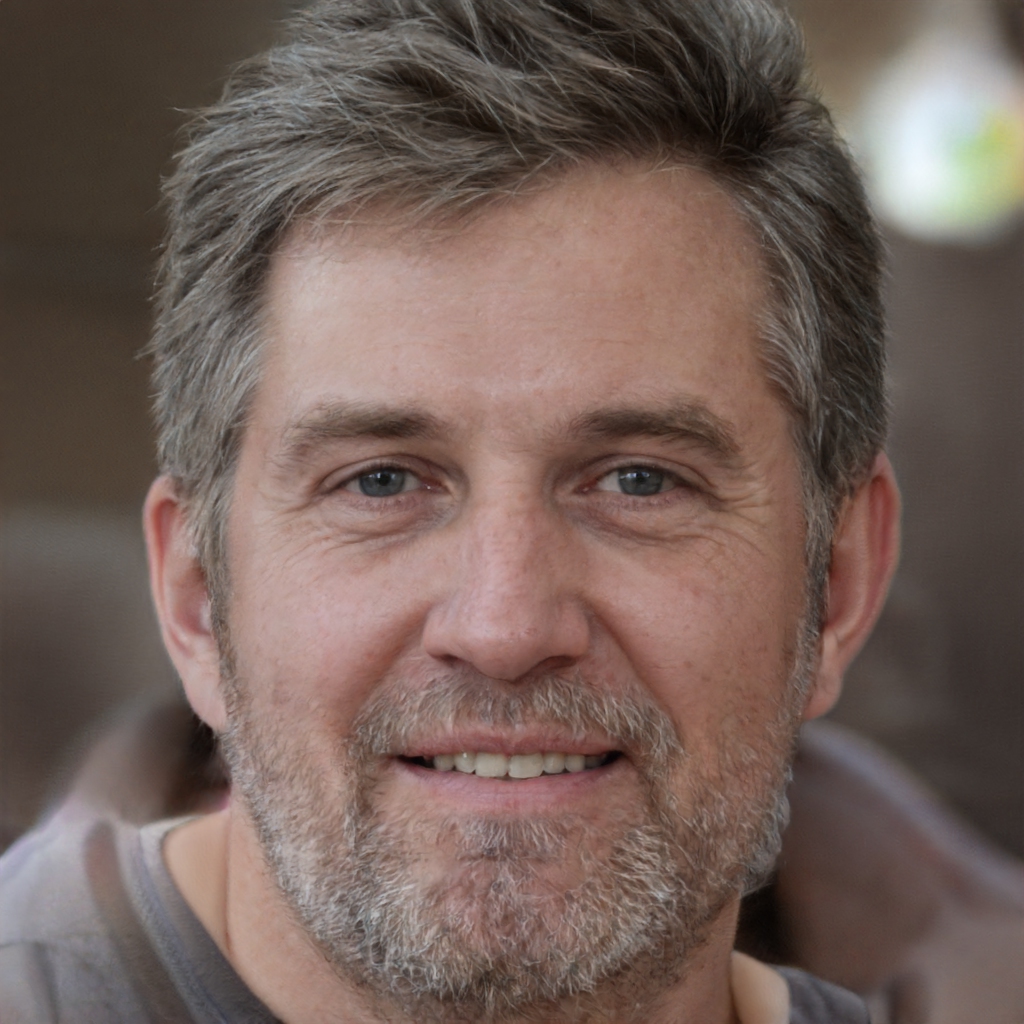 Joe Redburn is the founder of two iconic Salt Lake City gay bars, Club 90 and Trax. He was also responsible for bringing the beer to what became the first Utah Pride celebration. Joe has been a fixture in Utah's LGBTQ community for over four decades, and his bars have been central gathering places for generations of queer people.