This Skrewball Whiskey Recipes is quickly becoming the go-to for craft cocktail experimentation. With its uniquely delicious tastes and textures, it's no wonder everyone wants to get in on the action. From tried-and-true classics featuring Skrewball, such as what some call "the perfect sip," peanut butter cups and old fashioneds, to innovative inventions like Skrewberry juleps and chocolate Martinis, there are countless ways you can enjoy this smooth spirit. Keep reading to learn all of the unique recipes that use Skrewball whiskey so you can make your next gathering a hit!
What does Skrewball Peanut Butter Whiskey Taste Like?
When you open a bottle of Skrewball Whiskey, the first thing that hits your nose is an aromatic scent of creamy peanut butter. The flavor combination of peanuts, vanilla and caramel will make it hard for any palate to deny its true PB taste! When sipping on this dreamy mixture – warmth from whiskey fills your mouth with a lingering aftertaste of smooth peanut butter. Enjoy straight up over ice or blended in with other mixers alike; it's surely one rich and sweet concoction. So now I'll teach you how to make the best skrewball whiskey recipes !
Skrewball White Russian Recipe Ingredients
The key to this delectable drink is Skrewball Peanut Butter Whiskey. This delicious spirit adds an extraordinary layer of sweetness and nuttiness that you simply cannot find anywhere else! Along with the star ingredient, there are also four other essential components plus two optional garnishes – all of which make for a truly unique experience.
Kahlua Liqueur – Indulge in a delicious combination of rum, sugar and coffee with this decadent coffee liqueur.
Vodka – A tribute to the iconic White Russian… a timeless classic that has delighted imbibers for many years. The perfect combination of ingredients creates an unforgettable taste, making this cocktail beloved by all!.
Half & Half or Heavy Whipping Cream – this drink's delightful creaminess is created by….
Creamy Peanut Butter for Garnish (optional) – Enhance your drinking experience with a mouth-watering layer of peanut butter flavor around the rim!.
Coarse Salt for Garnish (optional) – For a heavenly combination of sweet and salty, sprinkle coarse salt onto the peanut butter rim.
Skrewball White Russian Recipe Directions
Ready to try something new? Follow these easy directions, and you'll soon be sipping on this mouthwatering Skrewball Whiskey concoction!
Step 1: For a truly decadent whiskey experience, try rimming your glass with creamy peanut butter. It's simpler to do with a knife than it is using a spoon – just apply an even layer of peanut butter onto the blade and use it to edge around the circumference of your tumbler. All you need is a small amount; no need for large dollops here! Plus, when done right, this optional garnish can add that extra bit of flavor sure to make any imbiber delighted.
Step 2: Enhance your glass with a sprinkle of coarse salt on the rim lined with peanut butter for an unforgettable salty-sweet mix! Though this may not be everyone's cup of tea, it's completely optional.
Step 3: Begin crafting the indulgent Peanut Butter White Russian by adding 2 ounces of Skrewball Whiskey, the first ingredient for its delicious layers.
Step 4: Subsequently, pour 1.5 ounces of Kahlua Liqueur into your lowball glass for the perfect touch!
Step 5: Celebrating the original recipe, we add an additional 0.5 ounces of vodka to this spirited drink – a little extra kick for a truly intoxicating experience!
Step 6: While adding ice, leave a bit of space at the top to make room for the cream.
Step 7: To finish off your delicious cocktail, you get to decide between Half and Half and Heavy Cream. The former will offer a light yet creamy flavor and texture, while the latter can provide an even richer result if that's what you're looking for. Whichever one you choose is sure to tantalize your taste buds!
Step 8: Thoroughly stir your Peanut Butter White Russian, and add a few extra ice cubes to the top for an even more refreshing treat. This drink is pleasing when presented in layers, but before you take a sip it's better enjoyed once all of its flavors have been fully blended together. Mixing will ensure that every sip has hints of both creamy peanut butter and smooth vodka – sure to be a hit at any occasion!
What is Peanut Butter Whiskey?
Nowadays, flavored whiskies are all the rage and have been specifically designed to attract vodka and liqueur drinkers. But how did we get here? Even before you could purchase pb-flavored liqueurs, bartenders and mixologists were coming up with creative ways to combine peanut butter's nutty flavor profile with bourbon or whiskey through a process called fat washing.
Bourbon and whiskey are usually known for their nutty fragrance and taste, so combining them together is a match made in heaven. Through fat washing, you can infuse your favorite spirit with a rich flavor by adding food products packed with fats such as peanut butter or bacon fat to the mix. Let it sit for several hours then move it to the freezer where the solids from the fatty product will solidify at top of the container after 24 hours.
After being filtered through a fine-mesh sieve and coffee filter, the whiskey is left with an immaculate flavor but still translucent. Fat washing brings both taste and texture to any spirit – making it deliciously creamy and viscous. If you add something like peanut butter as your flavoring agent, this will truly emulate taking an immense bite of a PB sandwich while feeling its thickness linger in your mouth.
In comparison to existing products on the market, liqueurs tend toward a sweeter taste profile. And while they do offer plenty of peanut butter flavor, they don't quite have the complex depth that comes with naturally fat-washed whiskey. With regard to my own experiences trying out different peanut butter whiskies – I've been able to identify strong notes of butterscotch in its aroma and an abundance of sugary nuttiness on its tongue.
Types of PB Whiskey
Many companies are trying to keep up with Skrewball Whiskey, the first-mover in this space. You can spot imitators by their similar bottle shapes and brand logos, while they all hover around 70 proof (or 35% ABV). This strength is greater than many liqueurs yet milder than a whiskey or bourbon – making it an irresistible option for countless fans!
Here is a series of the bigger market players. Although I can't give you an opinion on most, if luck allows you to sample them at either a store or festival see what your feelings are. Not all liqueurs have equal taste and quality, thus it's essential that before purchasing any make sure to test it first! Most of these liquors are very sweet making them excellent modifications when mixed in cocktails recipes for adding sweetness.
PB & W Peanut Butter Whiskey, crafted by Old Elk Distillery and boasting a 70 proof rating, is the perfect balance of sweet and smoky.
Skrewball Peanut Butter Whiskey – a delectable 70 proof spirit that will tantalize your taste buds with its unique, nutty-sweet notes.
K.D. Distilling Co, a subsidiary of Buffalo Trace distillery, proudly presents P'Nutty Whiskey – an alcohol with 70 proof strength!
Distilled Products Co's Skatterbrain Peanut Butter Whiskey is a smooth, 70 proof whiskey that will tantalize your taste buds and leave you wanting more.
Ram's Point Peanut Butter Whiskey, owned by Sazerac Company, is a 70-proof delight.
Beam Suntory's SQRRL Peanut Butter Whiskey is a smooth and delicious 70 proof spirit.
Ballotin's Peanut Butter Chocolate Whiskey is a remarkable addition to any cocktail menu, providing an unforgettable experience with its delicious Peanut Butter Cup Manhattan. If you can't seem to find peanut butter whiskey in stores nearby, Curiada has your back – they offer online delivery straight to your home!
How to Drink Peanut Butter Whiskey
Have you ever been in a situation where you find yourself asking what goes with that bottle of peanut butter whiskey (or whatever other fun spirit) when it comes time to purchase? You're not alone, as this is a dilemma faced by many! What we do know, however, is that our likelihood of buying something increases significantly after tasting it. This was proven prior to the pandemic due to Costco's use of tasting stations for their customers during shopping trips. This skrewball whiskey recipes is so amazing for a lovely night right?
That half-ounce of whiskey in the store may be delicious, but if you're bringing home a larger bottle and are wondering what to do with it? Don't worry! Here's an array of delectable peanut butter whiskey drink recipes that will take your cocktail game up a notch:
Coffee Drinks
Adult Peanut Butter Chocolate Coffee: Pour yourself a steaming cup of hazelnut coffee, and add in 1 oz each of peanut butter whiskey and chocolate whiskey or creme de cocoa. For that extra indulgent touch, top this divine concoction off with whipped cream and Reese's cups – the more you add, the richer it will get!
Adult PB Coffee: Elevate your favorite coffee by infusing it with 1.5 – 2 ounces of peanut butter whiskey for a delicious, indulgent treat!
Adult PBJ Coffee: Give your morning cup of joe a kick by adding 1 oz peanut butter liqueur and 1 oz Chambord Black raspberry or strawberry liqueur to 10-12 ounces of freshly brewed coffee. Enjoy the delicious flavor combination that will have you starting your day off right!
Nutted Up Lemonade: Give your preferred lemonade a boozy twist by adding 1 oz of peanut butter liqueur – the tartness of lemons and nuttiness of peanuts combine to create an irresistible concoction, just like in classic lemon tarts with their scrumptious nutty crust. Try it for yourself and you will see what we mean!
Highballs and Tall Cocktails
PB&J Highball: Pour 1.5 ounces of pb whiskey into a tall glass filled with ice, and top it off with a splash of strawberry seltzer water for the perfect summer refresher!
Fluffernutter Highball: For a delicious treat, fill up a highball glass with ice and pour in 1 ounce of peanut butter whiskey along with an equal portion of marshmallow vodka. To round off the flavor profile, top it all off with club soda or unflavored seltzer water and finish it off by garnishing your concoction with marshmallows for added sweetness!
Peanut Butter Whiskey Sour: Craft a timeless yet innovative sour cocktail with 1 oz of peanut butter liqueur, 1 oz bourbon, and freshly squeezed lemon juice to taste. Combine these ingredients with ½ oz simple syrup in an ice-filled shaker before straining them into a rocks glass for serving.
Dessert Cocktails
PB Chocolate Milk: For the perfect nightcap, indulge in a glass of chocolate milk with an ounce or two of delightful peanut butter whiskey. This sweet and savory combination is sure to send you off into dreamland!
Boozy Peanut Butter Milkshake: Make a creamy and indulgent vanilla milkshake by stirring in two ounces of peanut butter whiskey.
Boozy Peanut Butter Cup Milkshake: For a delicious twist on the classic chocolate milkshake, add two ounces of peanut butter whiskey for an extra kick.
Read more: types of champagne glasses
Tops 10 FAQs About Skrewball Whiskey Recipes:
What mixes well with Skrewball?
If you're looking for the perfect pairing with Skrewball, look no further than coffee! Transform your cup of Joe into an Irish whiskey and make it even more soul-warming by swapping sugar for Skrewball. The combination of richly bitter coffee, nutty whisky and creamy froth is unrivalled – nothing can compare to it when you need something truly special.
What does peanut butter whiskey mix well with?
Peanut butter whiskey is the perfect mixer for acidic, lively and bitter elements that complement its rich sweetness. For a delicious twist, we suggest coating half of an empty shot glass with Maldon's sea salt for a decadent nutty flavor. Whatever combination you choose, peanut butter whiskey will be sure to turn your cocktail into an extraordinary drink!
Is Skrewball and Baileys good?
If you crave a decadent treat, then the luscious union of Skrewball whiskey with Baileys Irish cream is just what you need. Its flavor will bring back fond memories of freshly baked cookies and is an ideal after-dinner drink for those seeking something special. Enjoy!
Can you drink Skrewball Peanut Butter Whiskey straight?
Don't let the chill of refrigeration restrict you! Skrewball can be enjoyed neat, as a shot, or with a salted rim. But don't stop there; get creative and find unique ways to incorporate this delightful liqueur into your favorite tropical cocktails — like an unforgettable piña colada.
What soda does Skrewball go with?
Skrewball peanut butter whiskey and Ginger Ale are all you need to create a tasty highball at home. If you're looking for something less sweet, substitute the soda water instead of Ginger Ale! For a fancy twist, toss in a lemon wedge when mixing your drink – it's that simple! Enjoy an easy-to-make classic today with just two ingredients and some fresh citrus fruit.
Should you refrigerate Skrewball Peanut Butter Whiskey?
Forget about chilling it, simply take a shot of Skrewball as is or with a salted rim. You'll be surprised by how fantastic and unique cocktails you can create with it too — why not try mixing some in your next piña colada? It's sure to leave an impression!
How is peanut butter whiskey served?
Besides enjoying it neat or with a splash of water to release its tantalizing aromatics and flavors, Skrewball Peanut Butter Whiskey can also be enjoyed in a variety of cocktails. And according to the experts at Skrewball, that's truly an experience worth savoring!
What is good to mix with Skrewball?
If you're looking for the perfect accompaniment to peanut butter whiskey, you can't go wrong with a cup of coffee! A chilled shot with a salted rim is also delightful. Moreover, if your palate craves something sweeter, mix it up by combining the spirit with chocolate liqueur or berry flavored liquor to savour a PB&J-esque experience!
Can you put Skrewball in the freezer?
This beverage is truly delightful – the flavor is divine! I initially drank it warm, but then decided to chill it in the freezer. The coolness added a whole new level of enjoyment and satisfaction that can't be matched. Can't wait to try out this drink chilled!
Do you pour the Coke or whiskey first?
With the perfect fizz, always ensure to add sparkling wine, soda or any carbonated "topper" last for an optimal bubbly experience. At Always First, Always Last we are committed to crafting cocktails that exhibit maximum effervescence and flavor!
Conclusion:
Now you know skrewball whiskey recipes right? Peanut butter whiskey is a unique and delicious spirit that can be enjoyed in many ways. Neat, as a shot, with coffee or soda – the possibilities are endless! Just make sure to always pour your carbonated "topper" last for maximum effervescence and flavor. So why not give Skrewball Peanut Butter Whiskey a try and enjoy an incredible beverage that won't disappoint! Cheers!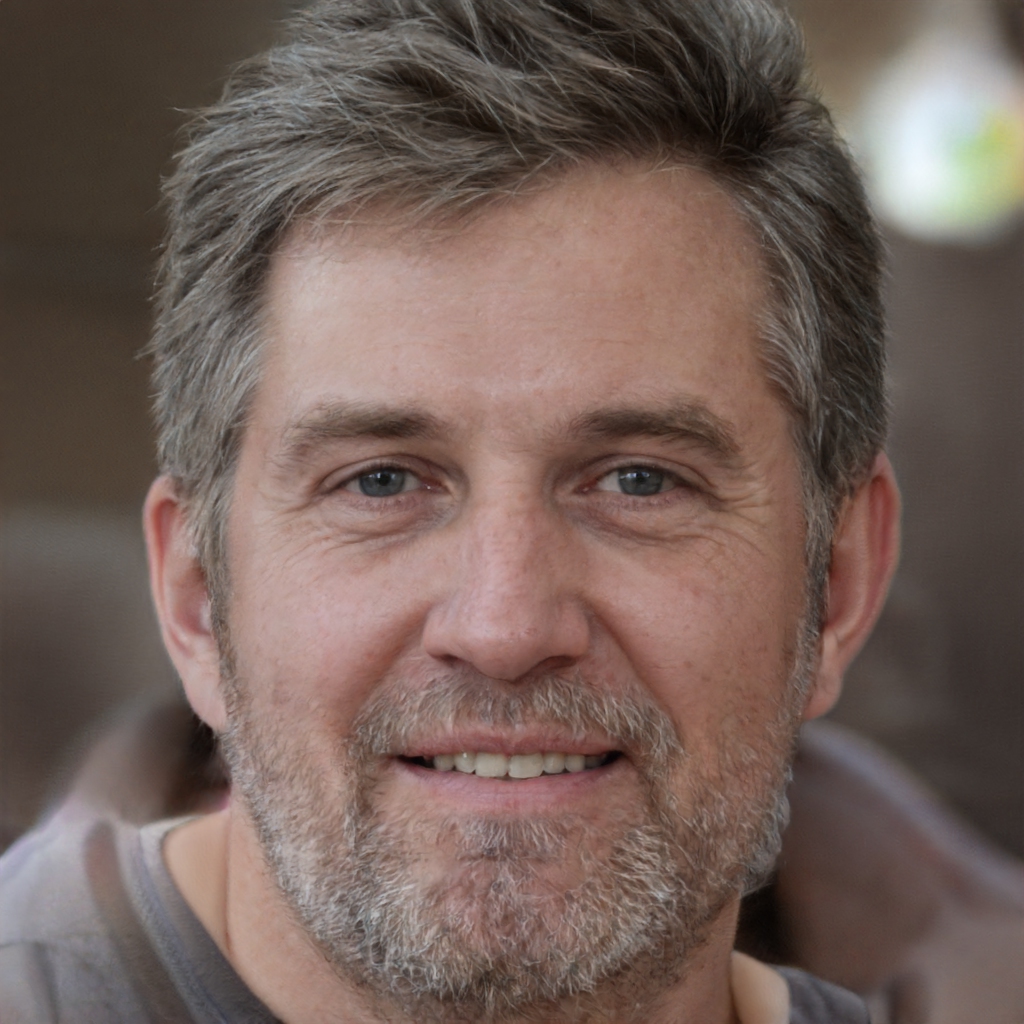 Joe Redburn is the founder of two iconic Salt Lake City gay bars, Club 90 and Trax. He was also responsible for bringing the beer to what became the first Utah Pride celebration. Joe has been a fixture in Utah's LGBTQ community for over four decades, and his bars have been central gathering places for generations of queer people.