Is champagne gluten free? If you're looking for a special drink to celebrate with, then champagne may be the perfect choice. It has a bubbly and festive flavor that is sure to get any celebration going. But for those of us who are gluten intolerant, there can be some confusion about whether or not this sparkling beverage contains gluten. In this blog post, we will answer one of the most common questions about champagne: Is it gluten free? Read on to discover everything you need to know about champagne and its potential containing ingredients so that your next celebration isn't clouded by worry!
What is Champagne?
Champagne's signature effervescence is the result of its higher levels of dissolved carbon dioxide, created by natural yeast fermentation – a process entirely gluten-free. This must be noted as distinct from brewer's yeast used in beer production, which typically contains gluten.
If you're worried about staying gluten-free, fear not – almost all brands of sparkling wine and Champagne are considered to be safe for those with celiac disease or a sensitivity/intolerance towards gluten. Much like regular wines, certain Champagne bottles label themselves as such for added assurance that no extra precautions were taken during their production. Nevertheless, don't feel compelled to avoid unlabeled bottles due to the inherently free from gluten nature of these products.
A Word of Caution on Additives
Ultimately, is champagne gluten-free? Absolutely! However, it's still essential that you double check the labels to guarantee no extra ingredients have been added for taste or preservation. Remember that sometimes manufacturers may modify their products' components without prior warning — so make sure to do your research before purchasing any alcohol. If in doubt about a brand of sparkling wine/Champagne, contact them directly and ask about safety precautions taken to ensure it is truly gluten-free.
Ingredients In Champagne
No matter the label, champagne generally includes the same components – but they may vary slightly depending on your preferred brand. Generally speaking, most champagnes contain:
acidic product (such as citric acid, ascorbic acid)
grapes (pinot noir, chardonnay and pinot Meunier primarily)
yeast
fining agents
sulfites
sugar
Nutritional Information
While the exact nutritional content of champagne may vary depending on its alcohol volume and brand, a regular 125ml glass typically provides you with:
Calories: 89
Protein: 0.4g
Carbs: 1.6g
Fat: 0g
Fiber: 0g
Alcohol: 11-12%
Is Champagne Gluten-Free?
Is champagne gluten free? Champagne is naturally gluten-free, as it only contains three simple components: grape juice, yeast, and sugar. Moreover, the type of yeast used for champagne does not come from a source containing gluten; thereby making this sparkling beverage completely safe for those suffering from celiac disease or intolerances to wheat products. Enjoy!
It is essential to be aware that champagne and alcohol manufacturers are not obligated to note potential allergens on their bottles. This implies that regardless of whether a particular bottle of wine contains gluten, it may not be labeled as such by the manufacturer. Although several brands show information regarding the presence of gluten in wines on their websites, many do not provide this detail.
As you search for the perfect bubbly, consider champagne aged in oak barrels, some of which may be sealed with a flour paste on the croze. To find out more about what goes into creating wines from these barrels, read Gluten Watchdog's article that features tests done on various kinds of wine to determine if it is gluten-free; all results showed levels lower than 20 ppm! You can also check out my article for additional information about whether or not wine is deemed gluten free.
If you're looking to celebrate with a glass of champagne, make sure you read the label carefully! While all champagnes are naturally gluten-free by nature, some brands may have added preservatives and flavorings that don't fit in your diet. To ensure your toast is worry-free, only choose drinks that contain basic ingredients like grapes and sugarcane juice. That way, you can enjoy the sparkling wine without any concerns!
When it comes to champagne, most brands are committed to producing single-variety wines and thus mitigating the risk of cross-contamination. Although you may be required to pay a bit extra for higher quality champagne, this additional expense is well worth it in order to ensure your safety from any potential issues.
About Gluten Free Champagne
Have you been seeking the tastiest, gluten-free champagnes on the market? If so, let's dive into which brands are leaders in this space and their unique flavor profiles. I have yet to come across a champagne that isn't free from gluten grains; however, it's time we explore what they all bring to your glass!.
Dom Perignon. Consisting of solely grapes, this product is both gluten and wheat free, as well as vegan-friendly due to its lack of animal products or eggs. Perfect for anyone living a plant based lifestyle!
Barefoot. In 2014, Barefoot ensured all their wines were gluten-free by guaranteeing that every bottle contains less than 20 parts per million of gluten – the safe amount for those struggling with a gluten intolerance.
Moet and Chandon. Not only is their champagne free of gluten and wheat, but also absolutely contains no animal products or eggs — making it perfect for those who prefer a plant-based lifestyle.
Brut Champagne. Brut remains tight-lipped on the presence of gluten in their champagne, however it is highly improbable that any gluten would exist. I have personally never experienced an issue with this brand.
Prosecco. Prosecco is a cost-friendly alternative to champagne, made with the same ingredients and just as gluten free.
List Gluten-Free Alcohol
The following alcoholic drinks brands are considered to be gluten-free, and safe to consume when following a gluten-free diet:
Beer
Against the Grain
Bards
Glutenberg
Harvester
Holiday Brewing
New Planet Beer
Rebellion Brewing
Two Brother's
White Wine
Moscato
port
chardonnay
cabernet
merlot
pinot noir
pinot grigio
rosé
Bordeaux
Riesling
sauvignon blanc
sherry
Malbec
zinfandel
Rye Whiskey 
Jack Daniel's
Johnnie Walker
Fireball
Chivas Regal
Seagram's 7
Jameson
Black Velvet
Crown Royal
Jameson
Black Velvet
Southern Comfort
Dewar's
Malibu Coconut Rum
Rum
Splash Pineapple
Original
Watermelon
Lime
Strawberry
Mango
Passion Fruit
Rum Punch Pouches
Tropical Banana
Black
Red
Strawberry
Lime
Pina Colada
Splash Passion Fruit
Fizzy Pink Lemonade
Strawberry Kiwi
Pineapple
Fizzy Mango
Pineapple
Blue Hawaiian Pouches
Cider
Strongbow Cider
Ace Pear Cider
Woodchuck
Angry Orchard
Crispin Cider
Lazy Jack's Cider
Vodka
Blue Ice Vodka
Famous Vodka
Bombora Vodka
New Amsterdam
Cayman Blue Vodka
Dixie Vodka
V-One Vodka
Ocean Vodka
Smirnoff
Tequila
Cazul
Hornitos
Don Sergio
Patron Tequila
Dos Hombres
Rum
Bacardi
Captain Morgan's
Kraken
Malibu Rum
Other Spirits
Jägermeister
Prosecco
Sambuca
Brandy
Cointreau
Hennessey Cognac
Brands of Gluten Free Champagne:
Although there is no available information concerning gluten on the websites of these brands, they have been accepted as safe for those living a gluten-free lifestyle. Nevertheless, please read labels to make sure that the wine you are purchasing only contains basic ingredients.
Korbel
Andre
Barefoot
Veuve
Andre Brut
Moet
Faqs About is Champagne Gluten Free
Is Champagne allergen friendly?
Those with a milk allergy can enjoy Champagne without any worries! Our dietitian team has confirmed that Champagne is dairy-free and absolutely safe to drink. Enjoy your favourite bubbly beverage guilt-free, knowing you don't have to worry about it containing any traces of milk. Cheers!
What alcohol should celiac avoid?
Making the right alcohol choices is essential for those with celiac disease. Beer and ale are off limits, as they typically contain barley, which can be detrimental to your health. Wine on the other hand, made from grapes instead of grains, happens to be safe for folks with this dietary restriction.
What alcohol is always gluten-free?
Enjoy an array of gluten-free distilled spirits and liqueurs without any guilt! Brandy, rum, or tequila – pick your poison. For vodka lovers, Chopin's and Tito's brands are perfect for you. Cold River Gin or Schramm Organic Gin tickles the taste buds of gin drinkers while Queen Jennie Whiskey is a must-have for whiskey aficionados. Meanwhile, Chartreuse, Cointreau, Disaronno Grand Marnier Hennessy Kahlúa Sambuca Martini make great options for those looking to indulge in a delicious liqueur experience at its finest!
Can you drink champagne if you have celiac?
For those with gluten sensitivity or celiac disease, most brands of sparkling wine/Champagne are safe and suitable to consume. As is the case with regular wines, some Champagne bottles come labeled as "gluten-free," due to safety measures taken through their bottling process.
Is Champagne OK for IBS?
Drinking alcohol has been scientifically proven to be a prevalent irritant that can trigger IBS flare-ups. After consuming even the slightest amount of alcoholic beverages, those with IBS might experience cramping or bloating in their gut. Furthermore, people who are especially sensitive to this substance may suffer from diarrhea or constipation shortly after drinking it.
What is champagne made of?
Appreciate a glass of Champagne or U.S. sparkling wine with the knowledge that it is crafted from an exquisite blend of three grape varieties – chardonnay, pinot noir, and pinot meunier! On rare occasions you may come across "blanc de blancs" which only consists entirely of chardonnay grapes for a truly unique flavor experience.
Does Dom Perignon have gluten?
We take immense pride in our exquisite Champagne, and we can guarantee that it is crafted solely from grapes – making it 100% gluten-free, wheat-free, and animal/egg product free. Devour this delightful drink without any concern – because you know its quality has been superbly verified!
Is Prosecco celiac friendly?
The potential of gluten contamination in wine is real, yet Prosecco alleviates this risk since it is produced using the Charmat-Martinotti method. This technique relies on steel tanks instead of casks or bottling, making production more cost efficient and eliminating the likely source of gluten from cask sealing materials. Therefore, you can raise your glass with peace of mind! Cheers!
What am I allergic to in Champagne?
Though uncommon, certain proteins present in grapes may provoke an allergic reaction when consumed with wine, champagne, Armagnac, cognac, vermouths and ports as well as pre-mixed martinis and wine coolers. These may include egg or milk proteins used to eliminate small particles from the beverage. Moreover some premium vodkas are susceptible too!
Which alcohol has the most gluten?
Vodka, whiskey, bourbon, rye and gin are typically crafted from gluten grains. To ensure that you're not consuming any of these drinks with wheat, barley or rye in them – avoiding all of the above mentioned liquors is your best bet.
Read more: how to make a virgin pina colada
Conclusion:
Now you know is champagne gluten free right? The answer is yes! Most brands of sparkling wine/Champagne are considered gluten-free and safe to consume for those with celiac disease or gluten sensitivity. Be sure to read labels carefully, as some bottles can be contaminated with wheat due to the production process. Additionally, be aware of other types of alcoholic beverages that may contain wheat, barley, or rye, such as beer, ale and some premium vodka brands. Finally, remember that tamari soy sauce is gluten-free and OK to eat if you have Celiacs. With this knowledge in hand you can enjoy a glass of champagne with friends on special occasions without worrying about any unwanted allergies or side effects. Cheers!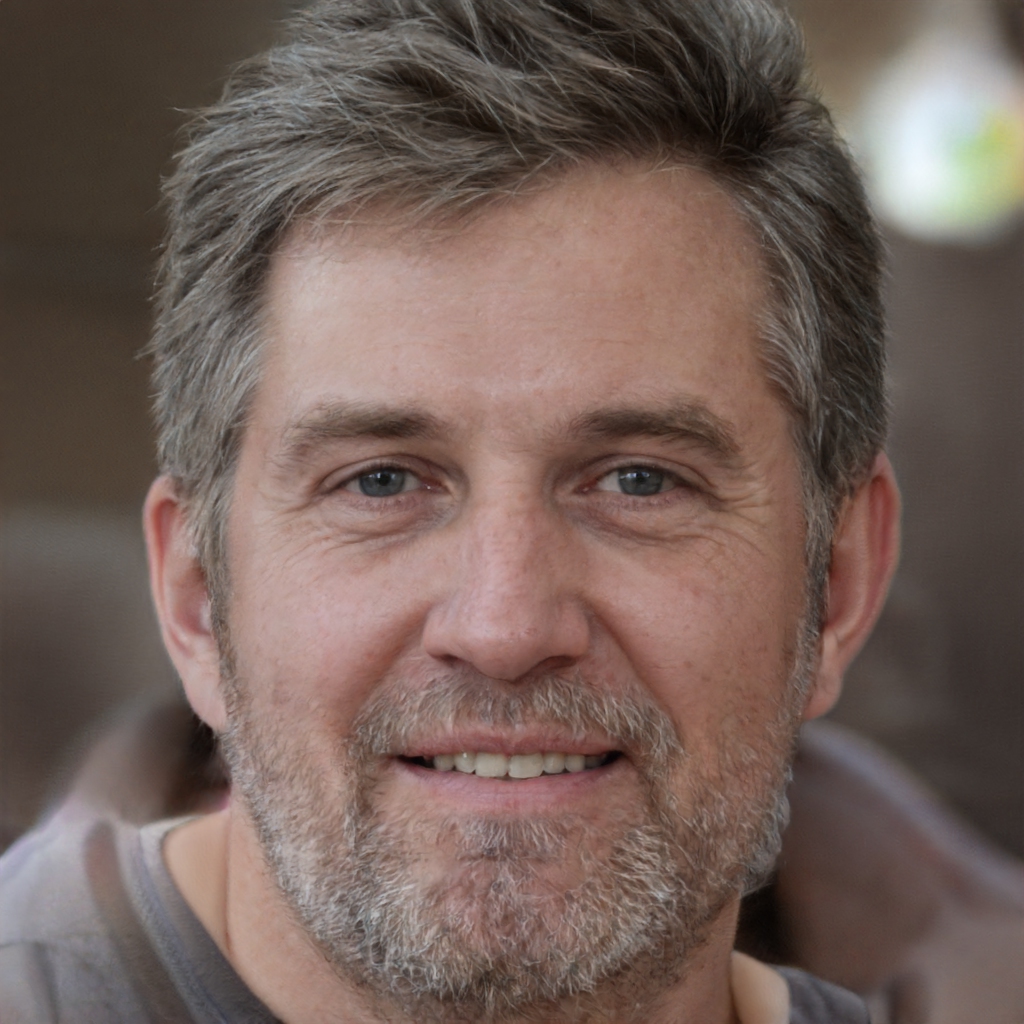 Joe Redburn is the founder of two iconic Salt Lake City gay bars, Club 90 and Trax. He was also responsible for bringing the beer to what became the first Utah Pride celebration. Joe has been a fixture in Utah's LGBTQ community for over four decades, and his bars have been central gathering places for generations of queer people.